If you don't know what a Dutch Oven is, it is a pot that has a lid that is tight-fitting and it has a thick wall. Dutch ovens come in a wide variety of materials that they are made of, including cast iron that is either coated or un-coated, aluminum, stainless steel as well as copper.
(Disclaimer: Purchases through links on our site may earn us an affiliate commission.)
The lid cover of a Dutch oven holds the moisture inside due to a tight-fitting lid, which helps cook food slowly and evenly.
Today, Dutch ovens are used for meat browning and they are also considered ideal for making home-made stews. One great feature of a Dutch oven is that they can be used on the stove as well as in the oven.
When you use a Dutch oven in an oven, it helps to spread heat evenly throughout the food inside. If you do not own or have access to a Dutch oven, there are a couple of good alternatives listed below.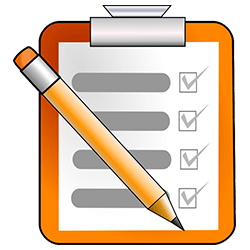 3 Dutch Oven Substitutes
A Slow Cooker / A Crock Pot
These are great alternatives to Dutch ovens because they will allow you to cook for many hours while leaving the cooking unattended. This alternative should be used for foods that require cooking at low temperatures, especially when cooking pot roasts, stews, as well as some dessert items.
They are quite similar to Dutch ovens, the main difference between the two is that these require more cooking time due to the materials they are made of. However, the results you will get using one of these is worth it because of the foods tenderness and taste.
Similarly, you may also use a clay pot for some recipes, however, you will have to use a heat diffuser when doing so between your heat source and the clay pot itself. This will help prevent the clay pot from cracking.
A Casserole Dish
A casserole dish is a deep, large dish which works great for cooking foods in an oven as well as a food serving dish. These will work great as a Dutch oven substitute as long as the dish has a tight-fitting lid on it. A casserole dish is best as a Dutch oven substitute for baked dishes that don't require any browning.
Casserole dishes are not ideal for any type of roasting or sautéing, so you will have to do that in a separate pan, then cook the food in the casserole dish. One precaution you should take when using a casserole dish is to check the temperature range that it will work with according to the materials that the casserole dish is made of.
Roasting / Frying Pan
Both of these may be used in different types of food recipes, and yes, a lid is required. These are best used only for food recipes that don't require baking. They can easily become great Dutch oven substitutes because you can both simmer and brown in the same piece of cookware.
First start your browning, then add any other required ingredients. Just end your cooking preparation by simmering your food dish using a low flame, which will help to make everything tender and turn out great.
Just about any cookware that has a lid that is tight-fitting can be used as an alternative for a Dutch oven. Sometimes, just a simple skillet and its lid can also be useful. Best of luck with your cooking!
If you have a question or comment on the article above the please feel free to leave us a reply below.

---
---