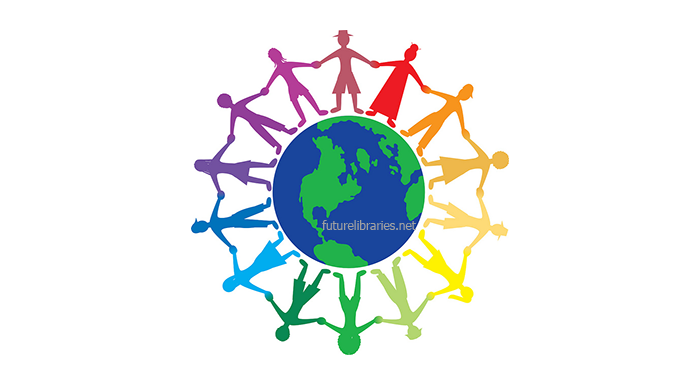 Most people want to live in a place that is peaceful. But life still remains very complicated in many parts of our world due to many different reasons. However, there are a some countries where a person's life is nothing less than what would be called perfect to many people.
(Disclaimer: Purchases through links on our site may earn us an affiliate commission.)
So, what makes these types of countries the perfect countries to be a citizen of? Peace, as well as unity and a life that is satisfying will also play a very big role in what makes some countries an ideal home for its citizens to live in.
There are several factors on which this list of the most peaceful countries in our world can be determined. An institute called the Institute for Economics & Peace (IEP) collects a large amount of data to help them to determine what is called the Global Peace Index (GPI), and this lists countries in order of how peaceful they are.
Many important factors are taken into the IEP's considerations. They are, both external as well as internal conflicts that the country has, its amount of organized crime found in that country, the countries relations that they have with their neighboring countries, their amount of terrorism, their political instability, their homicide numbers, their percentage of citizens that are jailed, it's military expenditures, its weapons stockpile, the existence of any internal unrest or demonstrations within that county, as well as several other factors.
Also, to be ranked by the IEP, a country must have a population of 1+ million people or an area at least the size of 20,000 square kilometers.
The 5 Most Peaceful Countries In The World
#1 – Iceland
Iceland has one of the lowest homicide rates in the entire world at just 0.0018%. This is just 1 factor that helps Iceland to top our list here as the worlds most peaceful country. Iceland's peace index rating is 8.84 out of a possible 10. Iceland is known to be the meeting point for all of the North Atlantic as well as the Arctic Oceans.
Iceland is geographically located right in between North America & Europe. Iceland is included as part of the continent of Europe, basically this is just for practical reasons. The country of Iceland has a population of about 323,000 people, and with a land area of approximately 40,000 square miles. The country of Iceland is the one that is most sparsely populated in Europe. The capital city of Iceland is Reykjavík and the language that is spoken in Iceland is called Icelandic. Iceland's currency is called the Icelandic króna.
#2 – Denmark
Denmark, which is also known as the Kingdom of Denmark, is second on our list with a peace index rating of 8.79. Denmark is located within Northern Europe, and is in between Norway, Sweden, and Germany. Denmark consists has an area of approximately 16,600 square miles in land size. Copenhagen is the Denmark capital. The population of Denmark is around 5.6 million people, and their main language that's spoken in Denmark is called Danish. The currency used in Denmark is called the Danish krone.
#3 – New Zealand
New Zealand, with a peace index rating of 8.76 comes in third on our list. New Zealand is East of Australia, and New Zealand is an island country that is in the southwestern Pacific Ocean. New Zealand's total land mass area amounts to just about 103,000 square miles in total size. New Zealand's population is approximately 4.5 million people. New Zealand's capital is Wellington and English is the main language that is spoken in New Zealand. New Zealand's currency is the New Zealand Dollar.
#4 – Austria
Austria is 4th on our list with a peace index rating of 8.75. The country of Austria is located in central Europe, it's landlocked, and Austria is bordered by Germany, the Czech Republic, Hungary, Slovenia, Slovakia, Italy, Liechtenstein and Switzerland. Austria has a land area of approximately 32,400 square miles. The population of Austria is approximately 8.5 million people. The nice country of Austria's capital is Vienna. Austria's official language is German. Austria's currency that they use is the Euro.
#5 – Switzerland
Switzerland comes in 5th on our list with a peace index rating of 8.73. Switzerland is landlocked and it's part of both western & central Europe. The bordering countries of Switzerland are France, Germany, Italy, Liechtenstein and lastly, the country of Austria. Switzerland's land area is approximately 16,000 square miles in size. The country of Switzerland has a population of around 8 million people. Switzerland's capital is Bern. Switzerland's official languages of are German, French, Romansh and Italian. The Swiss currency is the Swiss franc.
Looking at our list of the 5 most peaceful countries, you will notice that most of these countries are located in Europe. Obviously, if a country is one that is a great place to live in, it stands to reason that it will have great relations with it's neighboring countries, whose customs & quality of living might be very similar to it's. This is why clusters of countries from the same regions seem to appear on this listing. We hope that you enjoyed this article and learned about these great places to live.
If you have a question or comment on the article above the please feel free to leave us a reply below.

---
---