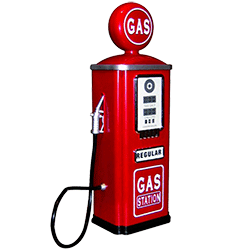 These days it can sometime seem like filling up the gas tank of your car or truck happens way too often and costs way too much. To help cut down on the fuel cost of your car or truck there are many ways to improve your vehicle's gas mileage.
(Disclaimer: Purchases through links on our site may earn us an affiliate commission.)
Some of these gas saving tips are common sense and pretty much everyone knows them. However, there are many ways to improve your vehicle's fuel economy that many people do not know about or maybe they just didn't cross your mind.
Here on Future Libraries we are sharing a list of many ways that you can save money on your car or trucks fuel costs. Hopefully you will be able to make use of some of these methods.
If you have any other good methods for saving money on vehicle fuel costs that are not on our list then please leave us a reply at the bottom of the page and we will add them to our list.
Easy Tips To Cut Your Fuel Cost
Tune up your vehicle – Keeping your vehicle tuned up can improve its gas mileage by an average of 4% over a poorly maintained vehicle.
Accelerate steadily – Fast acceleration will hurt your fuel economy drastically. That doesn't mean you should crawl away from the traffic lights. Accelerate moderately if your vehicle has an automatic transmission so the transmission can shift up into the higher gears. Manual transmission vehicles should shift early to help keep the engine revs down, but don't lug the engine; downshift if you need to accelerate.
Clean out your vehicle – Occasionally go through your car and see what can be tossed out or removed from your vehicle. It's easy to accumulate an extra 30 or 40 lbs. of things that aren't necessarily needed in your vehicle. The more weight your car has to carry around, then the more fuel it will use.
Check your tire pressure regularly – Under-inflated tires are one of the most common causes of lower fuel economy. Under-inflated tires have more rolling resistance and that means your engine has to work harder to keep your car moving at a given speed. Check your tires at least once a month and be sure to check them when they are cold for the most accurate reading.
Cut back on air conditioning – Shut off the air conditioner and open the windows and enjoying the breeze. It may be a little warmer, but at lower speeds you'll save fuel.
Use cruise control when possible – Your vehicle's cruise control on the highway helps your vehicle maintain a constant speed and will help to save gas.
Hopefully you found a few good ways that you can save some of your hard earned money by putting less of it into filling up the gas tank of your car of truck. Using less fuel to operate your vehicle also has another great benefit, and that is that it will also help our environment.
If you have a question or comment on the article above the please feel free to leave us a reply below.

---
---