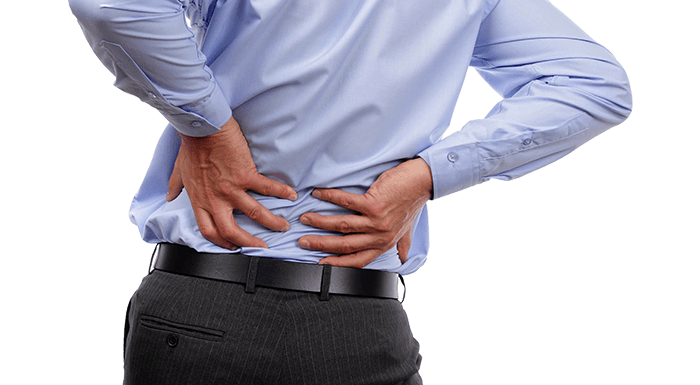 Treating lower back pain in patients is one of the most common ailments that most healthcare providers must deal with these days.
(Disclaimer: Purchases through links on our site may earn us an affiliate commission.)
This health condition is common in so many people that most will not consider it a major issue that they should seek immediate attention from their health care provider and they tend to put off seeking the proper treatment for it.
As a result of people doing this many people end up progressing their condition to the point where it becomes more serious and gets more complicated.
In order to treat a persons lower back pain in an effective manor people should seek a prompt help from their health care provider or a specialist in pain management for this condition.
Finding the Causes of Lower Back Pain
Lower back pain is something that can be caused by any number of different things like stress, overexertion, aging, degenerative diseases, strains, injuries and can even be caused by a persons poor posture. Before a health car provider can decide on the best option for treating a persons lower back pain they would need to have some preliminary tests done that can help determine the causes of the pain which could include diagnostic scans such as an MRI, an X-ray or perhaps a CT scan.
Many specialty pain management clinics and centers undertake the use of multiple treatment methods in which multiple physicians specializing in different medical specialty fields will discuss a particular patient's symptoms and which different treatment options will be necessary including and medications, treatment procedures, devices and any equipment that might be necessary.
Lower Back Pain Management – Techniques and Treatment Options
Managing Lower back pain and the treatment and techniques needed for pain relief and the full restoration of movement for a patient can be different from one patient to the next. In most cases, back pain treatment for a patient begins with some conservative and non-invasive treatment methods and might start to progress towards treatment options that are invasive.
Some of these treatments would include:
Physical therapy – This is often a first method used in pain management. This treatment type focuses on different regulated movements, stretches and exercises in order to help to improve the blood circulation and promote healing in a patient.
Cold and hot packs – These can sometimes be quite effective in the treatment an in controlling the pain in a patient as well as to aid in speeding up recovery times that are from injuries or also for muscle and joint pain a patient might have.
(Shop for cold and hot packs on Amazon, HERE)
Steroid injections – These types of injections can help to relieve pain for a patient in their back that is caused by inflamed spinal nerves or other inflamed areas of the patient.
Pain medications – There are many different prescription strength medications that are commonly prescribed to treat different types of musculoskeletal pain especially pain that is in the back and neck areas of a patient.
(Shop for pain medications on Amazon, HERE)
Spinal decompression therapy – These types of session-based procedures can help to minimize pain for a patient in their lower back as a result of damaged discs or degenerative disc syndrome.
TENS or ultrasound therapy – These pain relieving options can help to provide sensory level stimulation to a patient in many areas, especially in their back and help to block or mask the pain a patient is experiencing as well as to help relax muscles.
(Get a TENS machine on Amazon, HERE)
Chiropractic treatment – This type of treatment is a holistic and hands-on type of technique in which the chiropractor will apply gentle pressure on areas of the spine and any affected joints in order to help to relieve pain for the patient. This type of treatment emphasizes the inherent recuperative powers of the human body and aid in the body healing itself without any use of any kind drugs or surgical procedures.
Therapeutic massaging – This treatment option involves rubbing, kneading and pressing the muscles, ligaments and tendons in a patient in order to help relieve pain as well as to help to relax and stimulate the body of the patient.
Achieve a Successful Treatment
To help to ensure that a patient achieves long lasting relief from their pain, a patient needs to work with his physicians and other health care givers in order to treat their lower back pain the best possible way. Some treatments for lower back pain can also involve regular home treatment practices including muscle development activities and practices, home-based health and muscle exercises, lifestyle changes as well as simply learning the safest way for a patient to lift objects and also maintaining a good healthy body weight.
There are many different methods and treatment options for the treatment of lower back pain so having a discussion with your doctors is important in finding out what the best treatment options for your lower back pain are.
Always be honest and open with your health care professional so that you can help to get relief from your lower back pain as quickly as possible.
If you have a question or comment on the article above the please feel free to leave us a reply below.

---
---