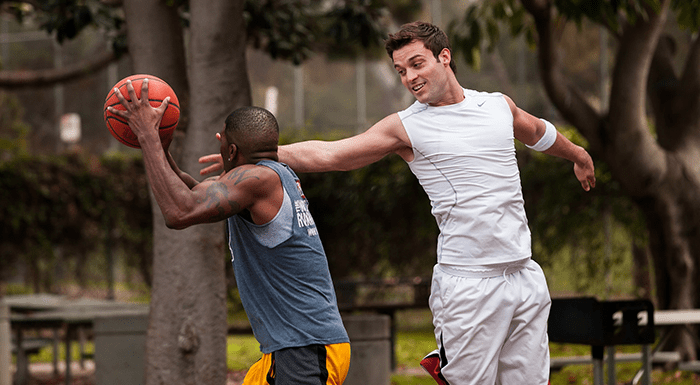 Basketball injuries can sometimes be a very big challenge for players to overcome and get back to the point of performance that they were at when they got injured. The most difficult part of an injury that basketball players have to deal with is the road to recovery that they must go down.
(Disclaimer: Purchases through links on our site may earn us an affiliate commission.)
Once the player has fully recovered from an injury they have had they are always excited to get back on the court and play again. Although that competitive drive that most athletes have to play again can cause some athletes to get reinjured again rather quickly. In order to prevent getting injured while playing basketball again there are some tips we will share below that can serve to help prevent getting injured again.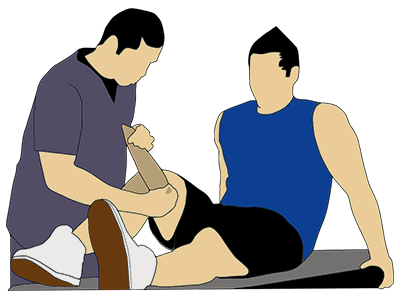 The best way that any basketball player, or any other athlete in general, can prevent obtaining another injury is through doing some personal care and preparation. Making sure that you stretch before any activity, any practice, and every game is extremely important.
Another good recommendation is that players warm up with taking a quick jog or doing some light running up and down the basketball court before they start playing or practicing. After completing this is it crucial that you stretch your muscles after they have been loosened and that you can help to prevent a strain or tear in a muscle.
Keep in mind that it is not good to stretch your muscles when they are cold. Stretching cold muscles can actually injure them and that can cause the player to have to go through another injury before they can get back on to the basketball court.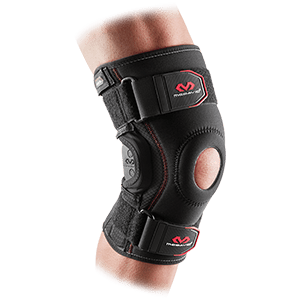 Another good way to prevent you from getting an injury is to wear a proper brace on the body part that was previously injured. The main benefits of wearing a brace is that they can be worn all the time, even when there is no injured body part, they can be easily adjusted to be comfortable to the player and they are easy to get fitted for.
Any brace in generally is used to help to prevent any unusual movements that can cause an injury to happen. After you get an injury it is sometimes hard to move the affected body part like it moved before an injury and a brace can help to insure that a body part is not moved incorrectly thus causing an injury from being obtained.
A brace also allows a player to move the specific area where a brace is in a more comfortably way while giving support when moving the muscle or affected body part. One form of a brace that a player could use is an athletic tape or wrap. These are more flexible and often are more preferred by players because they offer a better range of motion.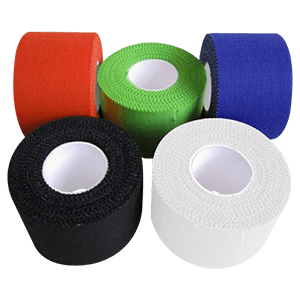 A player can also use athletic tape as a more flexible type of brace. The benefits of taping a previously injured body part is to improve the stability of the joint or muscle thus helping to prevent another injury to that body part.
Athletic tape can also provide a more closer and comfortable feel to the previously injured area that a ridgid brace. Athletic tape also helps to prevent any unwanted movement while allowing normal body part movements wherever possible, whereas a ridgid type of brace would not allow as much movement.
One of the most important things that you should remember when trying to prevent sports injuries is that exercising and staying in good physical shape is a great way to prevent any sports injury.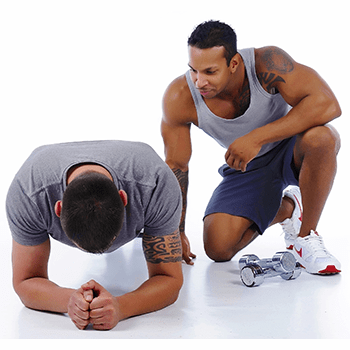 One reason that most NBA basketball players are able to remain injury free is that they follow very strict workout and exercise plans so that they are able to stay in shape and so they can stay healthy.
One of the most important things to remember is that the healthier you are and the better shape you keep yourself in, the more likely you are able to avoid having a significant injury. Staying physically fit is important but also eating right and having a healthy diet will also serve to help prevent basketball and other sports injuries.
If you have a question or comment on the article above the please feel free to leave us a reply below.

---
---