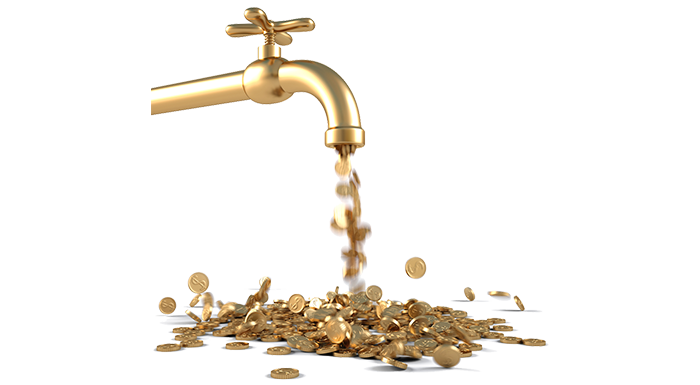 Everyone these days is looking to save some money on their monthly utility bills. Saving some of your money by conserving water is a great way to do just that.
(Disclaimer: Purchases through links on our site may earn us an affiliate commission.)
There are many different methods that most of us have all heard about, like taking shorter showers and turning off the water when you're brushing your teeth.
These options are very easy and they will help you to save some money on your monthly water bill.
There are, however more water conserving methods than the usual age-old standbys methods of cutting back on your water usage.
Here is our list of some of the top methods that will help you to reduce your water usage and your monthly water bill.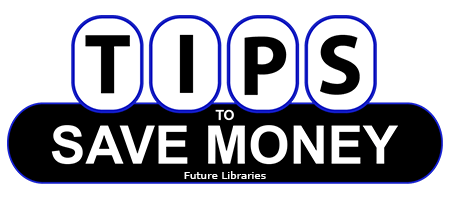 Tips to Save Money on your Water Bill
1. Keep bottles of drinking water in your refrigerator so that you don't have to run the tap just to get cold water. You can also put water bottles in your freezer and then let it melt and drink it as it does.
2. Fix any water leaks that you might have around your home. This is one that might seem quite obvious, but sometimes it's hard to tell if a faucet is leaking or not, especially if the faucet doesn't make any kind of dripping or leaking sounds. It's good to replace the washers in your faucets every few years or so, especially if you the house that you live in is an older home.
3. Insulate the water pipes around your home. Go to a local hardware store and get yourself some foam that's pre-cut to fit around water pipes. This will noticeably help to heat up the water you are using faster, so you won't have to waste as much water by having it go down the drain as much while you're just waiting for the water to heat up.
4. Use your automatic dishwasher as much as possible. This will take less water for you to run a full load of your dirty dishes, the key here is to create a "FULL" load of dishes, rather than just hand washing them.
5. Wash your clothes in cold water if possible. This will get your clothes just as clean as hot water would, it will help to preserve the colors of your clothes better, and it will also help to save water, energy and your money. There are really no downsides to this easy tip. As a matter of fact, there are not any downsides to doing this to help to conserving water.
6. Fix your bathroom toilet so that it uses less water to flush. There are a few easy ways that you can do this. First, you can install a toilet that is a low pressure toilet, these use less water per flush. You can also take and fill a couple of drinking water bottles with an inch or two of sand or gravel in each and put them into the tank of your toilet. This will raise the water level in the tank of your toilet and trick it so that it uses less water per flush.
7. Use your sink garbage disposal sparingly. Yes it's easier not to have to walk two feet to your trash can when rinsing out your dishes, but disposals use water that otherwise would not be needed, so only try to use it as often as absolutely needed.
8. Think about other water smart options. There are a lot of new smart gadgets that that can help regulate your water usage, from some clever shower devices to smart water-heater controllers.
We hope that you were able to find some of these tips useful and we hope that you can implement them into your daily lives so that you can cut down your water usage and save some money on your monthly water utility bill.
Be sure to check out our other articles with tips on ways to save money on your other monthly bills.
(Here's some Tips to Save Money on your Electric Bill.)
(Here's some Tips to Save Money on your Cell Phone Bill.)
(Here's some Heating and Air Conditioning Savings Tips.)
If you have a question, comment or a money saving tip that you would like to share then please leave a reply below!

---
---