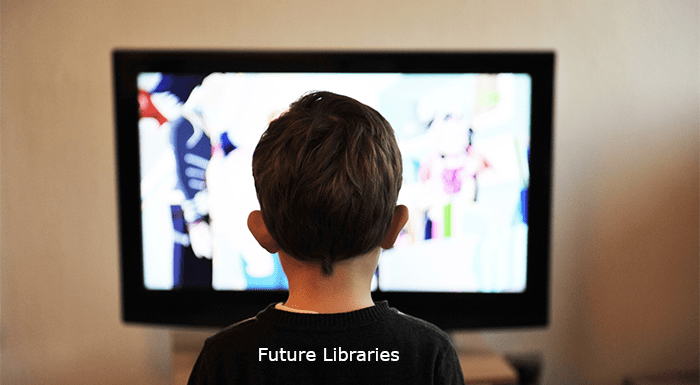 Watching television has become a routine part of most people's lives. Television can be fun, entertaining, informative and more. In many ways television is a good thing, but it can and does have some negative affects, especially on children.
(Disclaimer: Purchases through links on our site may earn us an affiliate commission.)
Watching too much television can take up time that can be spent in a more productive and healthy activity like exercising or reading a book. It uses up time that you could spend with your family members and friends. This article talks about some of the negative effects television can have on children.
Many children watch television for several hours a day. Some children even stay up late watching television and missing out on their needed sleep. times, they stay up late to watch television.
The addiction to television by children deprives them of their time to play, read books and other more useful activities.
Television can be bad for kids because of the kind of content found on many television programs. Horror, sex and violence can have a negative impact on children.
In an American Academy of Pediatrics statement they said that a child watching television (non-educational television) for 3-4 hours per day will have seen approximately 8,000 murders on by the time the child finishes grade school.
Watching television shows with violence can lead to aggressive behavior in some children. These negative elements found in some television programs also generate fright in them and increase their stress levels which can lead to sleep disturbance issues.
At their impressionable ages this can lead children to resort to violence and/or other negative behavioral patterns they have seen on television. Children may also become insensitive to violence. Violent television programs can also encourage antisocial behavior in children.
Sexual content on television can lead some children to display sexual behavior. Television programs may not show the real picture to children and if not given proper sexual education, children may engage in sexual behavior that is unacceptable or unsafe.
When an actor or actress on television is shown performing a dangerous stunt children can sometimes copy these acts without thinking about the risks involved. Actors and actresses may be shown engaging in a risky behavior things like smoking or drinking and that can influence children. Children might want to intimidate that behavior, thinking it's cool.
At younger ages, television commercials can be seen as real. Children can fail to understand that all that is shown to them is true. This can lead the kids to make unreasonable demands to their parents and can also lead them to want the wrong types of things. They can also be exposed to advertisements for products that are not appropriate for their age and that can lead to a strange curiosity or inaccurate knowledge about products.
Fast food commercials, cold drink commercials and other such products that aren't good for their health are bound to have a negative impact on the child watching these. Unsupervised television watching by children can lead that child to an early exposure to things they might not understand or might misinterpret.
As you can see there can be some negative affects on children when either watching too much television, watching the wrong type of television programs or watching unsupervised television.
So given all these possible negative effects television can have on children, it would be a good idea to pay closer attention to what you allow your children to watch.
If you have a question or comment on the article above the please feel free to leave us a reply below.

---
---