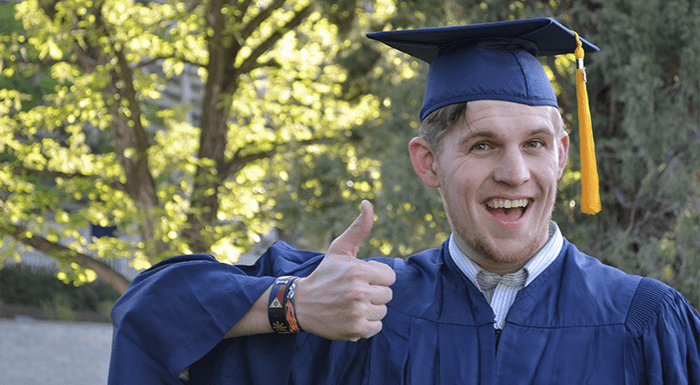 Have you been considering an online educational degree, but you don't have the money to pay for it? Many people are seeking their educations online these days, but many need help paying for their educational needs.
(Disclaimer: Purchases through links on our site may earn us an affiliate commission.)
If you are one of these people then you might be happy to find out that there are many options that you might have available to you. There are several government many opportunities to help you get a grant or a financial loan for your education for college or for accredited online universities.
Whether or not, if you are an undergraduate or even a graduate student, there should be some financial help opportunities that you should be able to qualify for regardless of exactly what your major is. Below, we have listed some of the top choices to help you find the money that you will need to help to pay for your online educational degree.
Pell Grants
A Federal Pell Grant offers money to undergraduate students who qualify and these grant types do not need to be paid back, ever. Amounts for Pell Grants can range anywhere from $400 and all the way up to $4,731.
ACG
Students that want to qualify for the Academic Competitiveness Grant must also be eligible for Pell Grants and they need to be enrolled at least half of the time of their first or second year of a degree or certificate granting program. The available awards for this grant range from $750 up to$1,300. These type of grants do not need to be repaid.
Federal Perkins Loans
College undergrad and college grad students that are in financial need may qualify for this type of loan in amounts of up to $5,500 for undergraduates and amounts of up to $8,000 for professional and/or graduate students.
FFEL PLUS and Direct Loans
If you're currently enrolled in an online accredited university at least half-time then your parents might qualify for these types of unsubsidized loans. This will depend on their credit history as well as some other financial rating factors.
FSEOG Grants
Students with financial needs might qualify for a grant called the Federal Supplemental Educational Opportunity Grant This grant offers awards in the amounts ranging from $100 and all the way up to $4,000 for undergraduate students.
TEACH Grants
If you are studying at an online college or university to become an elementary or to become a secondary teacher then the Teacher Education Assistance for College and Higher Education (TEACH) Grant could award you with up to $4,000 a year that you will not have to pay back. Both undergraduate as well as graduate students may apply for a TEACH Grant.
National Smart Grant
A grant called the National Science and Mathematics Access to Retain Talent Grant has awards available that are in amounts up to $4,000 annually for students who also qualify for Pell Grants, students who are enrolled at least half-time in their third, fourth or fifth years of particular subjects as well as study programs and those students must have a GPA of at least a 3.0.
These are just some of the top options for financial assistance to help you pay for an online education degree. Take time and do as much research as you can and you will find that there are many financial aid programs available and many that will grant you the money that you will need for your education, without having to pay the money back!
If you have a question or comment on the article above the please feel free to leave us a reply below.

---
---