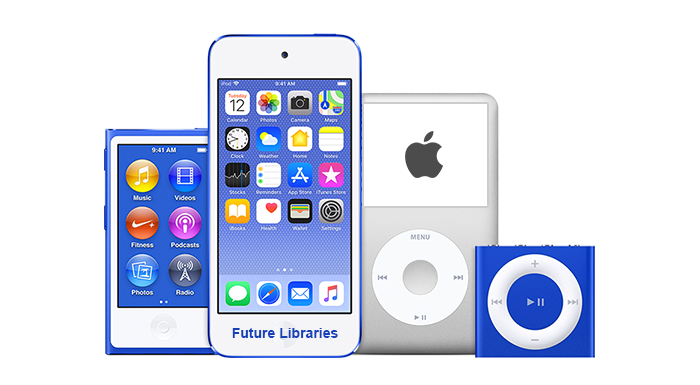 If you are looking to save some money on a portable music player then you might want to consider buying a used device to help save money.
(Disclaimer: Purchases through links on our site may earn us an affiliate commission.)
The Apple iPod line of music players are great devices with good quality construction, a lot of great features as well as some great software to help you load up your music player with hours of your favorite music.
Buying a new Apple iPod portable music player can cost hundreds, while used iPod music players can be had for a lot less money.
Since there are millions of Apple's famous iPod personal music players out in the world, there's not a shortage of used iPod's that can be found at a great price.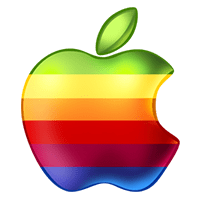 Since Apple made these great portable music players loaded with features and well constructed an older used Apple iPod can be a wise choice to make.
Since these great devices are electronic devices however you'll want to be careful so that you get a good deal on a good working order music player, and not a bad deal on a device that has problems that can be expensive to fix.
Below you will see our guide that can help you so that you'll know what to look for so that you will get a great deal on a device that will give you long lasting music listening enjoyment.

Tips for Buying a Used iPod
First thing, price is not the only thing that you should considering when you're wanting to buy a used iPod. There are many other things which you should look into before buying any used electronic device. Below are some of the key things to consider besides the price.
✔ The Screen
The Apple iPod shuffle is the iPod's basic model doesn't have a screen so that's not a concern for this model. If the iPod model that you are considering at has a screen then check if the screen has bad scratches. If there are bad scratches on the display it may interfere with watching any videos, while you are browsing on the Internet, and even while you are using the iPod's many functions and features. A badly scratched screen can also affect the iPod's touch sensitivity if it is a model with a touch screen.
✔ The Battery
Since an Apple iPod's battery is not user replaceable (unless you are technically capable) you will need to do you best to make sure the battery in the iPod is good. Batteries for the iPod's themselves are rather cheap to buy on websites like ebay.com, amazon.com and many other websites, however if you need to have a professional replace the battery then that can add a good deal to the iPod's cost.
✔ Which iPod Generation
Before you make a purchase of a used iPod try to find out the details about which iPod generation you considering. Each different iPod generation has its own unique features and specifications. As an example, Apple iPod 1st generation devices do not have any built in speakers, 3rd generation Apple iPods have a storage capacity of 16 GB (Gigabytes) and more, 4th generation Apple iPods have both front and rear cameras, the iPod 5th generation devices have an LED flash and a slightly larger display screen, and so on. So, set your priorities of which features you want your future iPod to have before you make your choice.
✔ Check for any Damage
Make sure to check for any visible damage to the iPod. Also check for any signs of internal damage to the device as well as any signs of repairs. All the devices buttons must work properly also. If the iPod you are looking at has a touch screen the check the touch sensitivity; it should be both quick and smooth. The iPod's camera and Wi-Fi should work properly (if the iPod you are looking at has those features), and there shouldn't be any connectivity problems with the Wi-Fi function.
✔ Accessories
Check to see if the iPod comes with its basic accessories like a charger and a sync cable to connect the iPod to your computer. If you have to buy these because they are not included from the seller then that will add to the iPod's cost.
✔ Look at the Features
Since the initial launch of the first Apple iPod there have been many different feature and specification changes and upgrades. Each new generation of iPod has its own unique features and upgrades. So, check each feature that your particular model that you are considering to make sure they function and work properly. The newer iPod models are going to have newer and better features than older iPod models. Be sure to also take the storage capacity into consideration while choosing. Try to get the iPod model that will fulfill your needs.
✔ Finally the iPod's Price
Compare the prices of each iPod that you are considering along with which functions, capacity and features that it has. Make sure you get as much capacity and as many features you can within your budget.
There are many things to consider when buying a used Apple iPod portable music player, hopefully our guide above will help you make the right choice and save some money at the same time.
Once you have made your purchase, all that's left is to load it up with your favorite music and enjoy it.
Do you have a question, comment or Apple iPod buying tip? If so then leave us a reply below.

---
---