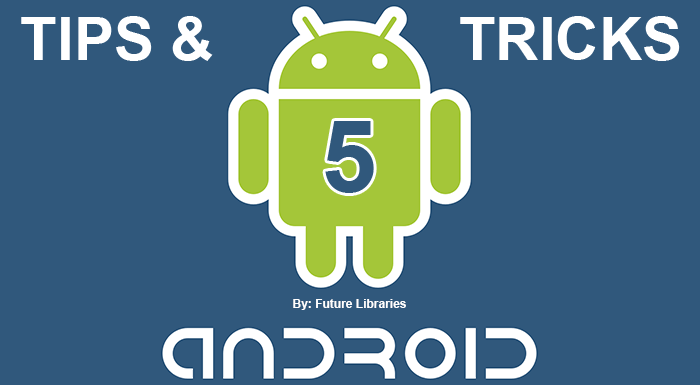 Google Android™ 5, Lollipop, has been out for some time and maybe it is the OS (Operating System) on your smartphone or on your new Android based tablet but have you been getting the most out of Google's new Android 5 operating system?
(Disclaimer: Purchases through links on our site may earn us an affiliate commission.)
Maybe you have and maybe you have not, either way you can always find some ways to improve its performance, its user experience and even improve the functionality of this great Android operating system.
Below we have compiled some of the best tips and tricks for Google's Android 5 Lollipop operating system to help you get the most from your Android based smartphone or tablet.
You might know some of these tips and tricks but we hope that you will find some that you don't know that will help you to get the most out of the Android 5 operating system.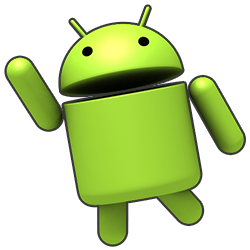 Android 5 Lollipop Tips and Tricks
Search your settings: Rather than going through everything trying to find a setting you are looking for you can search the settings. Just open up the settings menu on your device and hit the magnifying glass and type what you're looking for. This can be a time saver, especially if you are not sure where exactly to look for a specific setting.
Stop adding a lot of new app icons on your home screen: If you do not want new apps that you install cluttering up the home screen on your device, go into the Google Play Store > Settings and uncheck the box to add new icons to your home screen.
Add Yahoo! mail and other email accounts you have to your Gmail account: You can add Yahoo! or other mail services to Gmail. Tap the icon to open the sidebar, scroll all the way to the bottom and hit Settings > Add account. You have the option for Google, IMAP/POP3 services (like Yahoo, Outlook.com) and Exchange.
Attach anything to your Gmail emails: It's not new trick but an easy one. Just tap the attachment button and you can attach local files, things in Drive, Photos, Dropbox files, OneDrive box and so on. It's a really flexible and handy way to send attachments.
Tap to wake your device: Don't reach for the power button, just double tap the display and it will wake up. This is a cool trick and works as long as your device has the hardware to support this feature.
Turn off the backgrounds in Calendar: Don't like the seasonal backdrop in your new calendar? Head into Settings and tap the slider to turn it off. This can help speed up things a little and is easy to do.
Limit Drive-enabled apps to Wi-Fi sync only: To save on your wireless data bill, go into the Google Settings app > Drive-enabled apps and turn on Wi-Fi only. Alternatively, if you need it to sync on your cellular connection, switch this feature off.
Customize Google Now: Tap the settings icon that appears in the search bar. Here you can select the content that you want to see, as well as change the settings, or you can also place reminders.
Set a metered Wi-Fi network: Head into your Settings > Data usage and select Network restrictions from the menu. Here you can set a Wi-Fi as metered setting so it will restrict background data and give you warnings for large downloads. This is great for tethering or Mi-Fi hotspots.
Turn on your 5.1 surround sound: Google Play Movies now supports 5.1 surround sound soundtracks. Head into Settings > Enable Surround Sound. There is also a demo clip so you can test it out. This setting will help to ensure that you have great sound on your Android device.
We hope that you will find at least some of these Android 5 tips and tricks helpful and they can help to give you the best user experience possible from your Google Android operating system device.
---
---